These Happy Finds Make Fine-looking Tablescapes: Restaurateur Happy Ongpauco-Tiu grows a backyard business of good buys for the table
Lovers of blue and white, orientalia and crockery, rejoice!  Restaurateur and event specialist, Happy Ongpauco-Tiu has another venture with those who love entertaining and pretty tablescapes in mind.  With My Happy Home (@my_happyhome), this entrepreneur has curated sets of serveware and dinnerware for her followers to choose from and keep.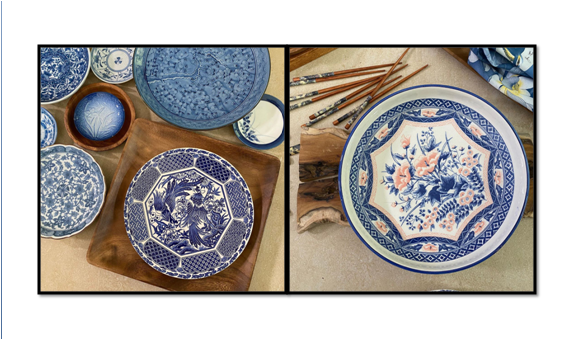 Curated collection of plates and serveware, all finds by Happy Ongpauco-Tiu at @my_happyhome |

 

@my_happyhome
"My goal is not only to grow this backyard business in order to help my employees have jobs since my restaurants are on skeletal force, but also to bring pure bliss into your homes," the lady who owns a plate library says in a Facebook post about this project.   Since these have been Happy-approved, you're sure to find pieces with her signature polish to grace your tables.  
Be inspired to choose from a selection of these.  Here are our picks:
Finds for Your Table by Happy Ongpauco-Tiu
Story Update
It's been two months since Happy started @my_happyhomeph, and her Instagram page has been thriving, with 15.6K followers in this short amount of time, a sign that she's on the right path.  In a post on her personal Instagram page, she says, "I've been in the Restaurant Business all my life and never did I imagine myself doing Online Retail!... here I am now, in an entirely new world .... so I turned one of my closed Restaurants into a mini Warehouse and my Dining Room at home where I'd host gatherings became my temporary stockroom," speaking of the admirable pivot that she chose to continue to help her staff make a living.  "We are also so delighted because we bring happy memories around our clients' dining tables through our Happy pieces!  I'd like to thank all of you who followed @my_happyhomeph page and [who have] been patronizing us!  Do stay tuned for our new arrival uploads soon," she continues in the same post.
We are total fans of how this smart, enterprising lady has turned the difficult pandemic situation into a possibility for many with her can-do mindset, coupled by action!  By choosing to see the silver lining, Happy lives up to her name, a feat during these otherwise tough times.
Follow @my_happyhome to see more of Happy's personal finds.
Photographs by @my_happyhome